Apart from the pregnancy itself, there are 2 things I just love about pregnancy. Babymoons and baby showers. Having a babymoon is probably the nicest thing you could do for your wife in the end of pregnancy. While I love babymoons, this article is not going to be about babymoons but about baby showers. Here you will find what I think are perfect potty training items to give as baby shower gift!
From my experience, the most common baby shower gift is clothes and diapers. It's nice to get because you will need a lot of clothes and other accessories for the newborn baby. Problem is that babies grows FAST! After just one or two months the baby sometimes won't be able to wear the smallest clothes. I remember from our baby showers, within 2 months our baby had outgrown some of the clothes without even wearing them once.
Since the baby most likely will receive a lot of clothes from other baby shower participants, I recommend you to think a bit outside the box and give something they will have more use for. It could be potty training tools or books, sleep training books, baby carrier or one of my personal favorites, prepared and frozen home cooked meals. Ahh I just love that gift idea! Then you can concentrate on spending time with your new family and not have to worry about cooking. Those are some nice ideas but in this article I will give some suggestions and ideas to potty training gifts if you are going to attend a baby shower.
I think it's a really good idea to give potty training tools as baby shower gift. Especially to first time parents. Many parents haven't thought about potty training until their child starts daycare. At that time they are often expected to be potty trained already. Then potty training becomes stressful and harder to succeed. By starting to prepare early, preferably even before the baby is born, the parents will know how they want to potty train and understand it's a good idea to potty train well in advance.
Let's check out my baby shower gift list below.
1. The Potty Training Cake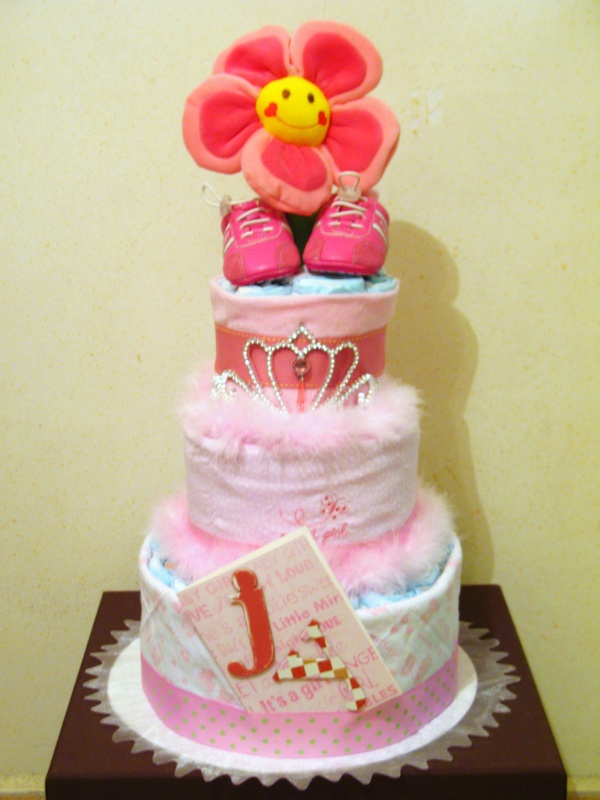 Number one on my baby shower gift list is the potty training cake. Pretty much every baby shower has a diaper cake. I say, why not make a potty training cake?! Get a potty, some underwear, tissues and a book. You can of course add some diapers to it as well if you want. But skip the pull-ups.
Then use your imagination and put it all together into an outstanding potty training cake. Don't forget to post your picture here when it's done. 😊
2. Potty training book
If you didn't go for the potty training cake above, then a potty training book is the second best thing to give the new parents. I suggest going for a thorough book since they should be having plenty of time to read it. I prefer traditional books before digital books when it comes to gifts. However, many of the best potty training books are digital. I think it's okay to give a book on a USB-memory as well. Or why not more than one book? Check out my potty training book reviews if you don't know which book to choose. Or choose one of the books below which are books that I recommend.
3. Potty or a toilet seat
As you probably can figure out yourself, potty training a child requires a potty. If you think they will prefer a toilet, then they will need a toilet seat since the regular toilet seat is too big, or why not give both? If you choose a potty, you can't go wrong with the ever so popular potty from Babybjorn. It's a classic and it's both stable, easy to clean and has a neutral design. Works great for both boys and girls. There are travel potties you can give as well. I suggest prioritizing a regular potty in first hand and if you want you can give a travel potty as well.
4. Children's books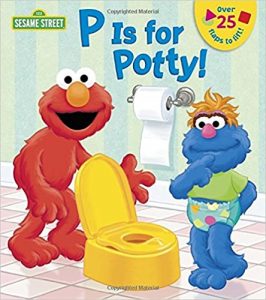 Children's books about potty training is a perfect gift. These are essential for a smooth potty training experience when using mine and many other potty training methods. I suggest combining this baby shower gift with a potty training book for the parents as well. The book is used to make the child accustom to the potty and the whole use the potty/toilet idea. Then the child will be more relaxed and know what to do when the potty is introduced. Reading children's books about potty training is one of my best advice for a smooth potty training experience.
5. Clothes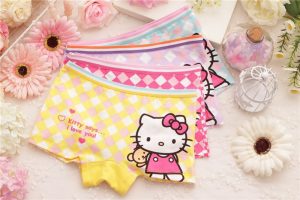 When potty training there will most likely be many accidents. No one wants to do laundry several times a day so many pants and / or underwear will be a blessing. I suggest at least 20 pairs. If you don't know whether it's going to be a boy or girl, these would have to be somewhat neutral. Not that a boy can't have pink pants or a girl underwear with tractors on them, but you don't know how the parents wants to dress their child. Make sure you get the right size, potty training usually occurs when the child is somewhere between 18 to 24 months old.
This baby shower gift is also one of the gifts I suggest giving together with a potty training book above.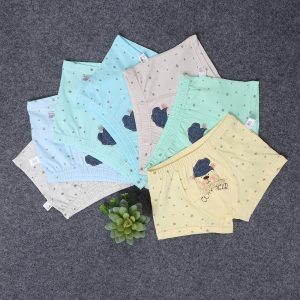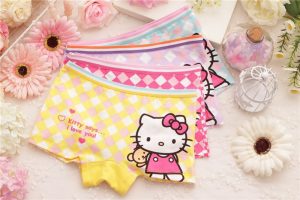 6. Potty training kit
There are many potty training kits to choose from. They usually come with a potty training book, children's book, a doll and a potty for the doll. These are practical to give as a gift because the come pre-wrapped as a package. They are very cute and perfect as a baby shower gift. It's worth noting that each kit usually come with their own potty training book. I haven't read all of these so I don't know how good the actual book is. Please have a look at my review pages to see if there's a review of the book you are interested in.
7. Stool
Why not give a stool as a baby shower gift? A stool is usually needed when our little one is going to start using the toilet. A stool can be used for many other things in the home as well. You can be sure it will come in handy. When you pick a stool, I recommend choosing one made for children to stand on. Pick one with a flat surface and no bumps or things that stick out which the child can trip on. It should be stable and not too high. One with 2 steps is usually a good choice.
8. Potty training watch
I'm not a big fan of timing and reminding when it's time to use the potty. Instead, what I like about the potty training watch is that it can make the child feel like a big kid. The watch might make her feel an urge to take responsibility and she might think that the watch will help her to know when to use the potty. Just wearing the watch as a "magic potty training watch" is enough. With that said, I think it's a cool and unexpected baby shower gift.
9. Toilet light
Who wouldn't want their toilet to glow in all the colors of the rainbow? This is a motion sensor LED light with 12 different colors. This will definitely catch any child's attention and hopefully inspire them to use the toilet. Beware that it could potentially have the opposite effect as well. Our children usually think it's "wooow", but they also found it frightening in periods. It's good for parents too. I like that you don't have to turn on the blinding bathroom light if you must use the toilet in the middle of the night. You feel like sitting on a toilet from USS Enterprise in StarTrek.
10. Shirt for mommy
Here is a baby shower gift for mommy. This shirt is to warn potential unexpected guests about what's going on. It can of course be used at other occasions as well or why not every day?! I suggest getting at least 2 of these. As you can imagine, potty training can get quite messy which could make the shirt spend more time in the laundry than on the body. There's one for daddy as well, you can find it right below. 😊
This was my baby shower gift list. There are so many other baby shower gift ideas I could think of like, baby clothes, blankets, towels, bath toys, slings and sleep training books. Since this is a potty training website I chose to limit my gifts to only cover potty training items. I hope you found it useful.